PARKING MANAGEMENT
Apartment communities are very unique due to the volume of everyday traffic received from resident and visitor vehicles. Parking issues can widely vary depending on the property layout and property size or circumstances. Our Knowledgeable Staff will be able to help you create the necessary management tools to reduce crime and unwanted traffic. We are experienced in understanding various issues that havoc communities. Implementing new technology and strategies is what makes On Site Towing different. On Site Towing offers parking solutions to both independent retail properties as well as retail shopping centers. Our Knowledgeable staff is equipped to handle property management companies, individual property owners, or retail tenants.
PARKING MANAGEMENT

PARKING PERMITS

STICKER SERVICE

Contactless Permit Solutions
PARKING PERMITS
Parking permits help you know which of your residents are on your communities premises by vehicle Identification. Residents deserve to be kept safe, and experience a safe environment while at home. Your security staff, office staff, maintenance staff, and residents can only be so alert to their surroundings, and to the traffic on your community. Parking permits are the first step to help identifying authorized or unauthorized vehicles and visitors.
STICKER SERVICE
On Site Towing truly is the Towing Enforcement Leader, not because we tow a lot of cars but because we help solve parking issues. We educate your staff and your community on ALL towing requirements. On Site Towing strives to keep you and your community informed at all times. We work hard to be a solution to all your community parking needs. By allowing On Site Towing to effectively monitor your community for Abandoned, Inoperable, or Unauthorized vehicles you are taking a stand to protecting the quality, property value, and the residents of your community.
Contactless Permit Solutions
Managing hundreds of tenets is a tough job, but adding hundreds of parking spaces too that task is overwhelming. We know everyone of you are not afraid of the work, and will get the job done. On Site Towing's Contactless Parking Permit Solution will provides the perfect combination of technology and enforcement to regain oder and transparency.
Consider these 5 questions:
Are you tired of visitors taking advantage of the prime parking on your community?
Are you tired of visitors parking always being full, and with the same vehicles night after night?
Do you know who's car is outside right now parked with the horn or alarm going off?
Have you had a resident's car towed due to a fallen hangtag?
Have you ever had a new move in and realize, oh no I. Am out of parking stickers or passes.
Call On Site Towing Today for 24/7 Service!
Trusted in Texas
Check out some of our most recent reviews!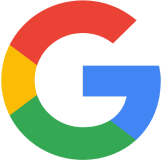 Rick provided excellent service!!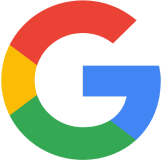 The Driver was very personable. Made sure I understood what he was doing at all time. I would used them always