In the unfortunate event of an automobile accident, quick and efficient response is crucial for your safety. After reporting the accident to 911, your next step should be to contact On Site Towing in Houston, TX for prompt roadside towing services. We will swiftly dispatch a truck to your location to tow your vehicle to a secure facility. When the police arrive, inform them that On Site Towing has been called for towing assistance. Rest assured that we prioritize the careful handling and protection of your vehicle. Additionally, we offer the convenience of a ride to your desired destination (fees may apply). For any further assistance in navigating the accident process, feel free to reach out to us. Trust On Site Towing for reliable and efficient roadside towing services.
Car Accident Towing

Accident Recovery Towing Service

The Local Towing Expert

Safety is First Priority
On Site Towing is a trusted provider of accident recovery services in Humble, Houston, and Harris County, Texas since 2007. As the preferred towing service for numerous Property Owners, Management Companies, Dealerships, Body Repair Shops, major Insurance providers, law enforcement agencies, and private companies, we have built a reputation for reliable accident recovery. With over 10 years of experience, On Site Towing is the company to call when accidents occur. Our expertise in federally-recognized quick clearance/incident management procedures not only saves lives but also reduces traffic congestion and eliminates potential hazards. We are proud to partner with local police, municipalities, and residents to ensure safe roads for everyone. Trust On Site Towing, a company you can rely on for efficient and professional accident recovery services.
As a leading accident towing company in Houston, Texas, On Site Towing works closely with law enforcement agencies to prioritize the safety of the traveling public and incident first responders. Our responsibility is to efficiently and safely remove wrecked or disabled vehicles and debris from accident scenes. With expertise in handling challenging towing situations, we excel in providing effective solutions. Once on the scene, our top priority, after ensuring the personal safety and security of the victims, is to swiftly clear vehicles and debris, allowing traffic to resume its normal flow. We also take proactive measures to address potential secondary incidents. By expediting the scene clearance process, we enable officers to attend to their next calls promptly, resulting in reduced traffic congestion, enhanced safety, and the restoration of normal activities. Choose On Site Towing for reliable accident towing services that prioritize safety and efficiency in Houston, Texas.
Call On Site Towing Today for 24/7 Service!
Trusted in Texas
Check out some of our most recent reviews!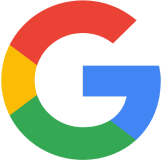 Rick provided excellent service!!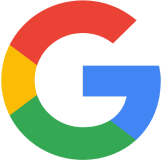 The Driver was very personable. Made sure I understood what he was doing at all time. I would used them always